22nd September 2016
The AGM for the Indoor League was held on Tuesday evening and the minutes are below. For those who were there, have a look and, if you don't agree with them, please let me know.
Welcome - Phil Allen (Secretary) welcomed everyone to the meeting and was very saddened to hear how ill Bob Hook is.
Finance - The secretary/treasurer produced a copy of both the accounts and the bank statement.
It was agreed by all that Phil Allen takes back the £35.00 which he paid out of his own pocket for the bank fine in 2015 for a "bounced cheque".All were happy with that and the paperwork was a true record.
Election of officers - Phil Allen will continue as both secretary and treasurer.
Constitution of the League - Launton Sports Club will replace The White Hart. The Highfield Social Club team withdrew halfway through last season and was replaced by a couple of players who called themselves "The Unwanted". They've now got a full team and will continue this coming season. So the league will be:
Misfits Black Bull White Horse
Ashton Club Bell Ex Services
Launton SC Unwanted
Fixtures/Cup Competitions - The 2016 league fixtures will commence on Wednesday 19th October.
Wanting to extend the season a little longer, it was requested that another competition be considered. Andy Lincoln is willing to sponsor it and the way it would work is:
A team knockout competition. The draw to be made on the night.

A team of five players. Drawn "out of a hat", one pair from one team would play a pair from the other team (also drawn out of the hat), then the next game would be a singles match of one player from each team (again randomly drawn). And the remaining two players from each team, to play each other.

All three legs to be played by each pair/single, and, as in all indoor games, two points for a win and one for a draw – making a total of 18 points up for grabs.

Because of the possibility of a draw (9 points each), before the match starts, each team captain is to nominate one player from his/her team to play an opponent in a best of three legs singles play-off.
Don't know what to call it yet – how about "The 2.5 pairs knockout"?!
Any other business - After much discussion and deliberation, should a team pull out during the course of the season, the secretary is to deduct points from all teams who have played that withdrawing team, since the last time every team had played them – difficult to explain but I'm sure those who were at the meeting will understand!.
The match start times have been amended and will now be as follows:
7.45 8.20 8.55 9.30
With the league fixtures starting on 19th October, a practice night will be held the Wednesday before – ie on the 12th.
Billy Atwell will collect the weekly match fees and result sheets.
It was emphasised that teams must be more punctual and ready to start as soon as the previous game has finished.
The Fixtures List can be found on our 'Indoor' page. A practice night will be held on 12th October and the league games will start the following week.
Good luck and I hope you enjoy it!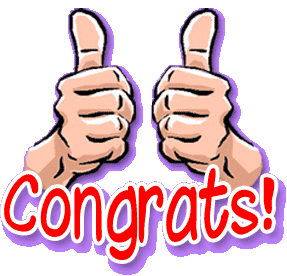 The Season's finally over so Congratulations to EVERYONE
who took part!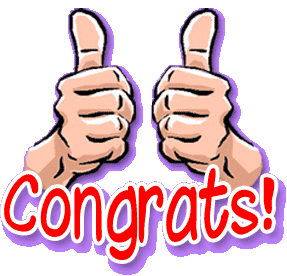 18th September 2016
Sadly, the season has now come to an end and that's it for another year. Hope you've all enjoyed it and are looking forward to next year already!
As said in previous years, this Newsletter is very much a repeat, except of course, in many cases team/individual names will have changed.

Divisional honours
Premier Division champions White Lion A
Runners up Launton S&SC A
Division One Champions Crown A
Runners up Nut Tree
Division Two Champions Highfield SC A
Runners up The Lion
Division Three Champions Brill S&SC B
Runners up Red Lion Islip
Division Four Champions Brill S&SC A
Runners up Chearsley Cricketers
Division Five Champions Launton S&SC B
Runners up Red Lion Stratton Audley
2. Top doll scorer – Kevin Powney with 143 dolls.
3, Finals night – A truly brilliant night once again. Despite the threat of rain earlier in the day, it held off and we struck lucky once again.
The venue is superb and we had a great turn out once again. The Black Bull teams and their landlord, Paulo, should feel so proud of what they achieved. My thanks go out to all of them and the pub staff once again for providing an ideal venue and facilities for such an occasion.
Despite having to fit in a number of extra finals, we still finished playing by 10 o'clock. Thanks to everyone for the swift changeovers – and, in some cases, playing on a different pitch to the one first allocated.
Sadly, the Hook Norton Brewery rep was taken ill and, therefore, wasn't able to stay with us to do the presentation; however, we do thank them for their support and sponsorship for the season. I must also thank those other individuals who have sponsored some of the trophies this season. Their contributions are very much appreciated.
Finals Night Results
League Cup winners The Crown A who beat the White Lion A team.
Intermediate Cup winners Brill S&SC B who beat the Chandos Arms.
Supplementary Cup winners White Lion B who got the better of the Red Lion Stratton Audley.


The Phil Allen
Four a Side Cup winners
White Lion
A
(Pete Dempsey, Bobby Allen, Doug Revitt and Brian Gough) who overcame the threat of Launton S&SC A (Dave Williams, Bill Mellis, Dave Sawyer and Francis Hillier).
The Terry Hawkins Pairs Cup winners Brian Gough and Doug Revitt who defeated Pete Dempsey and Bobby Allen.
Division Two Pairs Cup winners Darren Moore and James Harkness (Bell Bicester).
Division Three Pairs Cup winners Colin Grant and Eddie Jones (Ex Services).
Division Five Pairs winners Ben Harris and Ian McIlrath (Launton S&SC B).
Division Six Pairs winners Charlie Surman and Dan Kimber (White Lion B).
The Steve Huntley Memorial Singles Shield Bobby Allen and Phil Allen contested the singles final with Bobby winning it.
Division Two Singles winner Dave Futter (White Horse B).
Division Three Singles winner Lee Conway (Highfield SC B).
Division Four Singles winner Lee Mason (Brill S&SC B).
Division Six Singles winner Nick Line (Plough Marsh Gibbon).
4. There are a few teams who need to be looking at improving their throws in readiness for next year – with regard to lighting in most cases; so, if you need any equipment or advice please let me know and I'll do what I can to help.
5. This is probably the last you'll hear from me until mid-January when I'll start sending out application forms and so on for next season; however, as most of you'll know, I am very approachable and if anyone wishes to contact me to discuss anything Aunt Sally related, then please do so – numbers are below.
6. Congratulations to all this season's winners and commiserations to those who came second best. Don't let it grind you down, I want to see you all back again next season.
Phil Allen 01869 252125 07578 915693
12th September 2016
Morning all,
A great pity but the end of the season is nigh - in fact, for some, it's already finished!
The results of the Plate finals, and the numerous semis, played last Wednesday are attached. Congratulations to the winners and, for those who came second, hard luck, you gave it your best shot!
And, while I'm on about last Wednesday, I must apologise for the lateness. It is the first season we've held it in this way and I've learned a great deal from it!
However, let's not forget the fact that it was still a terrific night! Many thanks to Karen and Brandon and their staff at the Bull Inn. Well done.
All we have left now is the Finals Night this coming Friday, to be held at the Black Bull. The format for the evening - which starts at 7.30 - is on our Fixtures Page. Please ensure those who are playing are there early enough for their event.
Also shown on that format is a list of trophies presented on the night. We could really do with someone there to collect those trophies.
With last Wednesday a typical example of how long the evening can take, it's been decided that on Friday no practising will be allowed - except for those who have not yet played but are coming up against an opponent or opponents who have already thrown.
Phil Allen


-------------------------------------------------------------------------
8th September 2016
Morning all,
Time to start thinking about the Indoor League.
We'll have our meeting at the Ex Services on Tuesday 20th September, starting at 8 o'clock.
I understand there could be some movement - team(s) dropping out, new teams. Let's see you at the meeting.
Phil Allen
5th September 2016
It is with great sadness that I report of the death of our aunt sallying friend, Malcolm 'Sam' Butler who died on 17th August. He played for a number of teams in our league - generally speaking, it was with the same group of players but they moved around from pub to pub (The Star, Shakespeare and, more recently, Launton Sports Club A). His funeral is this coming Thursday (8th September) - 12 o'clock at Banbury Crematorium, Southam Road, Banbury.
Apart from the fixture in Division Four between Fountain A and Chearsley Cricketers (which is being played tomorrow night), the league fixtures have now been completed and champions decided.
In a very tight top-of-the-table Premier Division clash, the White Lion A needed just one leg in their home match with Launton Sports Club A but had to wait until the very last leg to get it. The Club set 25 and took the first, but the home side set a terrific 28 in the second - terrific, but not good enough. Terry Hawkins got his side off to a great start with a six and the club levelled at 28 and then won the three sticker. The Club's set in the final leg was a mild (by their
standards) 19! No cock-ups this time and with Pete Dempsey starting off with a 5 (in his 13), the White Lion went on to win and claim the Premier Division championship.
My previous headache of 16 in a play off for the sixers trophy was further compounded when Terry got that six and Norman Brock (Black Bull A) got his first of the season in his evening's score of 13. But, hang on, Kevin Powney came to the rescue and got his second - also in a total of 13. Well done Kev, finishing up as Top Doll Scorer and the Sixers champion.
Another to hit 13 on the night was Matt Hillsdon (Crown A) - his highest of the season and finished as Top Doll Scorer in Division One with a creditable 115.
Plenty of time to go, but something to think about before the AGM in January. It has been suggested that promotion and relegation be looked at and, maybe, changed - instead of top two and bottom two going up and down, it be done on leg averages. Just a thought at this stage! If you wish to put in your "two pennyworth", don't be afraid to let me have it (both barrels)! Incidentally, it's a little dangerous to try and work it out for yourselves because there have been games which have not been played and, whilst the points have been given to the opponents they have not been awarded any dolls. It's going to take a bit of soul-searching on my part!
Don't forget, this coming Wednesday is actually Semi Finals night with three Plate Finals added. It's being held at the Bull Inn, Launton (at the crossroads) and starts at 8 o'clock. The format is attached.
Phil
28th August 2016
It is with great sadness that I report of the passing away of Malcolm 'Sam' Butler who used to play aunt sally in our league with Launton Sports Club A team.
His funeral will take place at Banbury Crematorium on Thursday 8th September at 12 o'clock midday.
I have noticed that the results have not appeared in the Bicester Advertiser for a few weeks now. I've sent a couple of emails to the publishers trying to find out why they haven't appeared but have got no response.
This week's sixer is Martin Wanless (Shakebull). Well done.
Talking about sixes, we have a trophy for the player with the most sixes throughout the season. As it stands at the moment, we don't have anyone with more than one six - we have 16 players with just the one, meaning that we should be talking about a "play off" between those 16 - but, as I see it at the moment, we just don't have time to do that. What I really need to prevent having to do that, is one of those 16 players to get another one this coming Wednesday in their last league game of the season!
Rather tight at the top of the Top Doll Scorers list too! Francis Hillier and Kevin Powney tied on 130 each. Could involve another play off unless one of them pulls away this coming Wednesday.
Right, let's get out there and enjoy it!
Phil
21st August 2016
Last Wednesday's Cup and Plate semi-final results have been updated.
The finals of the three plate competitions will be held at The Bull Inn, Launton on Wednesday 7th September, starting at 8 o'clock. The singles, pairs and four a side semi finals will be also take place there on that same night.
The full schedule can be found on the fixture page

The three cup finals will be played on Finals Night (Friday 16th September) at the Black Bull.
Phil
14th August 2016
Morning all,
Last week's results are attached, along with updated individual scores and league tables.
The sixer of the week goes to Kevin Powney (Black Bull A). Well done Kev.
It's got to the time when I need the return of the trophies won last season. Could the following team captains/individuals please arrange to get them to me soonest.
Premier Division champions - Launton S&SC A Division One champions - Shakespeare Division Two champions - Black Bull B Division Three champions - Bell Bicester Division Four champions - Red Lion Islip Division Five champions - Red Lion Stratton Audley
League Cup winners - Launton S&SC A
League Plate winners - Crown A
Supplementary Cup winners - Bell Bicester Supplementary Plate winners - Highfield SC B The Four a Side winners - White Lion A The Terry Hawkins Pairs winners - Brian Gough and Doug Revitt (White Lion A) Division Two Pairs winners - Malcolm Skuce and Dave Reast (Muddy Duck) Division Three Pairs winners - Ian Cantwell and Roger Herbert (Red Cow) The Steve Huntley Memorial Singles Shield - Brian Gough (White Lion A) Division Three Singles winner - Roger Herbert (Red Cow) Top Doll scorer - John Weller (Launton S&SC A) Sixers winner - John Weller (Launton S&SC A)
Phil Allen
7th August
Back from holiday, now a bit of catching up to do!
Last Wednesday's results and other updated material are attached.
No sixers this week.
Those who got through to the semi finals of the four a side competition played the previous Wednesday are:
Played at the White Lion

Bell A (Aimee Sheehan, Darren Moore, Darren Lodge, Olly Carvell)
Played at the Hundred Acres

Launton S&SC A A (Bill Mellis, Dave Williams, Francis Hillier, Dave Sawyer)
Played at the Black Bull
Brill S&SC B A (Ian Houghton, Martin Bailey, Peter Cross, Alan Horton)
Played at Launton Sports and Social Club

White Lion A B (Pete Dempsey, Bobby Allen, Doug Revitt, Brian Gough)
Well done to them.
Phil Allen
29th July
Apologies for the results coming out late but I've been waiting for some to arrive - and, as you can see, there are still some that haven't turned up.
No sixers this week.
I'm away on holiday from Friday morning - for a week. So there'll be nothing published next weekend - it's only the four a sides anyway.
-----------------------------------------------------------------------

20th July
The Phil Allen Four-a-Side competition. The draw for this competition, to be played on Wednesday 27th July has been made and on our Fixtures page
______________________________________________________

17th July
This week's sixers are Jon Woodman (Muddy Duck) and Lee Conway (Highfield SC B). And my apologies to Colin Baldwin (Bull Inn A) who also hit a six earlier in the season, but I forgot to publish it. Congratulations to the three of them.
The draw for the Four a Side will be done on Tuesday evening and, hopefully, I'll get the list out to you before Wednesday evening's games.
Phil
11th Jul
Last Wednesday's singles results have been added to the Results page.
Congratulations to those who got through.
Phil
5th July

This week's sixers - Francis Hillier (Launton S&SC A) and Dave Futter (White Horse B). Dave's came in a terrific score of 14. Well done to both of them.

Phil



4th July
"The Steve Huntley Memorial Shield" singles competition. The draw for this competition, to be played on Wednesday 6th July has been made and is on the Fixtures page.
26th June
Congratulations to this week's sixers - Pete Dempsey and Brian Gough (both from White Lion Fewcott A) and Trevor Jones (Red Lion Finmere). Well done.
I will get the draw for the Singles done (probably on Tuesday evening) to allow me to notify the captains before you all meet up again on Wednesday evening.
Oh yeh, I've just remembered...... I had it brought to my attention that, on the results for the pairs published last week, I said the semi finals are on 9th September - they're not, they're on Wednesday 7th September.
Phil
20th June
Afternoon all,
Firstly, please note that the Shakespeare team will no longer be playing their home fixtures at the Shakespeare - they are moving to the Bull at Launton.
The results of the pairs competitions held on Wednesday evening are attached. Very well done to those who got through.
On a sadder note, cancer doesn't care who it affects or when and our aunt sally friend, Laurie Welford of the Black Bull Launton is currently battling lung cancer.
A number of his friends at the pub have felt very humble in his company over the last few months, especially doing things we take for granted - including playing aunt sally and golf.
Therefore the opportunity to try and raise some much need funding for such a worthwhile cause, doing something we share with Laurie, couldn't be missed.
In an effort to do just that, four of his pub and aunt sally friends (Karl Budd, Ged Mills, Richard Butler and Paul Giles - calling themselves The Black Bulls Hitters) are taking part tomorrow in the Longest Day Golf Challenge - four rounds of golf in one day.


If you would like to support them, by making a donation, please see the attachment below. It does say on there that they have already raised £570.00 but I have just seen on Facebook that that figure has risen to £800.00. A terrific effort already.
Your support would be gratefully appreciated!
Phil Allen