Last up-dated 19 Sept 2011
Finals night - Wow, again, what a night! I certainly enjoyed myself, and, from the compliments received, everyone else seemed to too.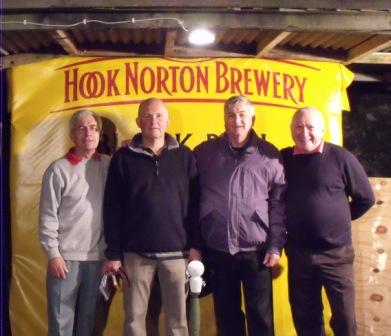 The Black Bull teams and their landlord, Keith Raynor, should feel so proud of what they achieved. My thanks go out to all of them and the pub staff for providing superb food and a venue which is, as it has been previously at the Six Bells, ideal for such an occasion.
The rain held off, a tremendous turnout (it seems to get bigger and better every year!), a purpose-built "arena" in ideal surroundings (with a bar not too far away!), an atmosphere and camaradie second to none, a well-disciplined crowd who knew when to cheer (and, in most cases, who to cheer for!) and when to keep quiet.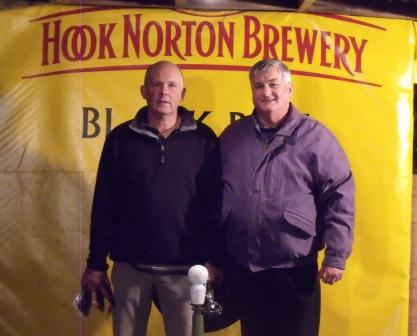 Special thanks to Adam Windsor – a Hook Norton brewery representative – who, despite going abroad on a cycling trip later that same evening, took time out to present the trophies for us. He offered his number and invited me to get in touch with a view to future sponsorship!
From a personal viewpoint, I considered it to be a brilliant evening.

(The link back to the 'old' Home page is only temporary and will not be visable should you decide to go along with the new look)